Since 1987, Lubin has brought C-Suite business executives from the boardroom to the classroom through the Executive in Residence (EIR) program. The program has given Pace students, faculty, administrators, and alumni unique access to top business leaders in the country. This year, the program celebrates its 30th anniversary. Past EIRs will be invited back to campus for a networking reception and luncheon. Barry Klarberg '81, '85, Kelvin Joseph '01, and Richard Gelfond will be joining us at a special time this year, as they will be our Fall 2017 EIRs.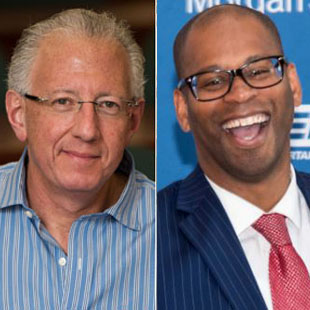 The Intersection of Sports Marketing and Finance
On October 12, two Lubin alumni will provide their unique insights and expertise by serving as Executives in Residence on a sports marketing panel on the Pleasantville campus. They include Barry Klarberg '81, '85, CPA, founder, Monarch Business and Wealth Management LLC, and partner/owner of the New York Yankees, the YES Network, and the Memphis Grizzlies; and Kelvin Joseph '01, CMO and COO, Steiner Sports.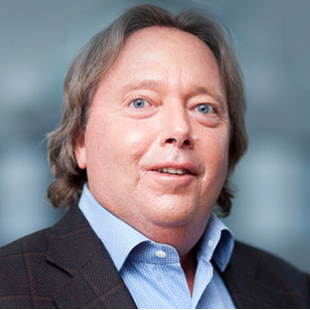 IMAX CEO To Visit Pace
On October 17, Richard Gelfond, CEO, IMAX, will be the Executive in Residence on the New York City Campus. He will be interviewed by Dean Neil Braun. IMAX, one of the world's leading entertainment technology companies, has evolved from a niche purveyor of nature and science documentaries to a Hollywood movie force. IMAX is expecting 2017 to be a blockbuster year for the following films: The Fate of the Furious, Guardians of the Galaxy Vol. 2, IT, Dunkirk, and Star Wars: The Last Jedi.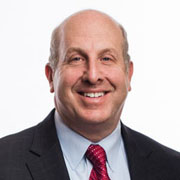 Hail To the Chief: The Inauguration of President Marvin Krislov
On Sunday, October 29, 2017, Pace University will formally install Marvin Krislov as our eighth president. In the week leading up to the installation ceremony, the University will host a series of showcase events celebrating the inauguration illustrating the innovation, leadership, and accomplishments of the Pace community.
> read more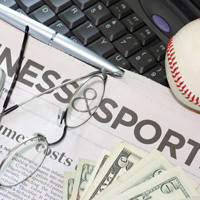 Sports Marketing Pros Share Tips For Successful Marketing
The Center for Communication and Lubin's Sports Marketing program will host a panel discussion featuring marketing professionals who will discuss how they develop winning sports marketing campaigns. On October 18, learn how these pros influence consumers' choices using effective advertising and public relations strategies, and how you can do the same.
Develop an Entrepreneurial Mindset!
On October 5, 2017, the Entrepreneurship Lab will host a networking event for students who are interested in exploring or starting their own businesses. This event is free and open to all Pace students and alumni. Come share your ideas and expertise! Register here.
Student Managed Investment Portfolio Outperforms S&P 500 ... Again!
The Student Managed Investment Portfolio (SMIP) fund announced its end-of-fiscal-year (8/31/16 - 8/31/17) results. The fund outperformed the S&P 500 (22% compared to 14%). To date, the fund has returned half of its profits to the school in the amount of $165,000 (aggregate total). Students who manage the SMIP engage in direct contact with leading financial analysts and hedge fund managers. Watch a video showcasing the students in action.
#Winning! Beta Alpha Psi's Streak Continues
Lubin's Iota Lambda chapter of Beta Alpha Psi is the epitome of excellence! Iota Lambda is ranked among the top ten chapters in the nation, which encompasses over 160 chapters. This year, the chapter achieved gold status for the seventh time. The chapter participated in "Project Run with IT" and Beta Alpha Psi's National Best Practices competition where they placed first and second, respectively.
Ibis Banda Receives Freeman-Asia Award
International management student Ibis Banda was awarded a Freeman-ASIA fellowship to study abroad at Korea University this semester. Freeman-Asia awards are supported by the Freeman Foundation and designed for students who are planning to study abroad in East or Southeast Asia. Interested students apply to Freeman-ASIA and their study abroad program with guidance from the Pace Education Abroad team.
EY Scholarships Awarded To Nine Lubin Students
The Ernst & Young Fund for Excellence in Accounting Education provides scholarship awards of $5,000 each to outstanding Lubin students in a qualified undergraduate or graduate accounting program. This year, a total of nine scholarships were awarded. Congratulations to our outstanding students!
Bakeology 101
Finance major Zeina Taqi '21 is taking her love of baking and cooking to another level through her small business, Bakeology. With an entrepreneurial spirit and willingness to teach others, Zeina says that she and her business partner started Bakeology to teach local youth in her hometown of Kuwait the fundamentals of baking. After receiving orders via their Instagram account, they started selling their sweets and offering a delivery service. Read more about Zeina in our #LubinLife Student Success Stories!
Oh, the Places You'll Go! Scholarships Available
Through faculty-led international field study trips, Lubin students have the opportunity to learn more about global economies by visiting corporations, government agencies, NGOs, and universities. Students enrolled in Fall 2017 field study courses will travel to Belgium and England in January 2018. Spring 2018 destinations will include Brazil, China, Denmark and Sweden, and Poland and the Czech Republic. Scholarships are available to eligible Lubin students for Spring 2018 through the Figueroa Family Fund and the Nancy and Gene Celentano Fund.
FACULTY NEWS
Research Made User-Friendly
The mission of Lubin Business Research (LBR), the School's new digital publication, is to translate cutting-edge faculty research into practical use for today's business professionals. Each issue of LBR will include extended abstracts of essential 'upshots' of recently published top-tier academic journal articles and scholarly books that have been reoriented towards an applied practitioner audience. Research conducted by select Lubin faculty from different departments will appear in the first issue coming later this fall.
| | |
| --- | --- |
| | Aron Gottesman, PhD (finance), recently had a book published by Wiley Publishing. Understanding Systemic Risk in Global Financial Markets explores the fundamentals of systemic risk, and the key critical policies that work to reduce systemic risk and promote financial stability. Dr. Gottesman's co-author, Michael Leibrock, is a DPS alumnus and managing director at DTCC. |
ALUMNI NEWS
Homecoming, Reunion, and Family Weekend
Join alumni, students, faculty, staff, and friends on October 19-21 at Homecoming Weekend in Westchester and show your Pace Pride! In New York City on October 27, Family Weekend is a wonderful opportunity for families to visit students and celebrate their accomplishments. > read more
Women's Accounting Leadership Series
Registration is open for the next installment of the Women's Accounting Leadership Series! This half-day event—created for women, by women—will be held on October 27, at Pace in New York City. There will be an interactive discussion with Joann S. Lublin, author of Earning It: Hard-Won Lessons from Trailblazing Women at the Top of the Business World. Attendees will also learn about innovative uses for technology. Whether you're just starting out in your career, striving for work/life balance, refreshing your knowledge, or anything in between, you are invited to take part in this inspiring event. You'll earn 4 NASBA-approved continuing professional education (CPE) credits while learning from expert speakers. Use code WALS30NYC to get $20 off the regular price of $50. Hurry, this popular event sells out quickly. Register today!
AS SEEN ON SOCIAL MEDIA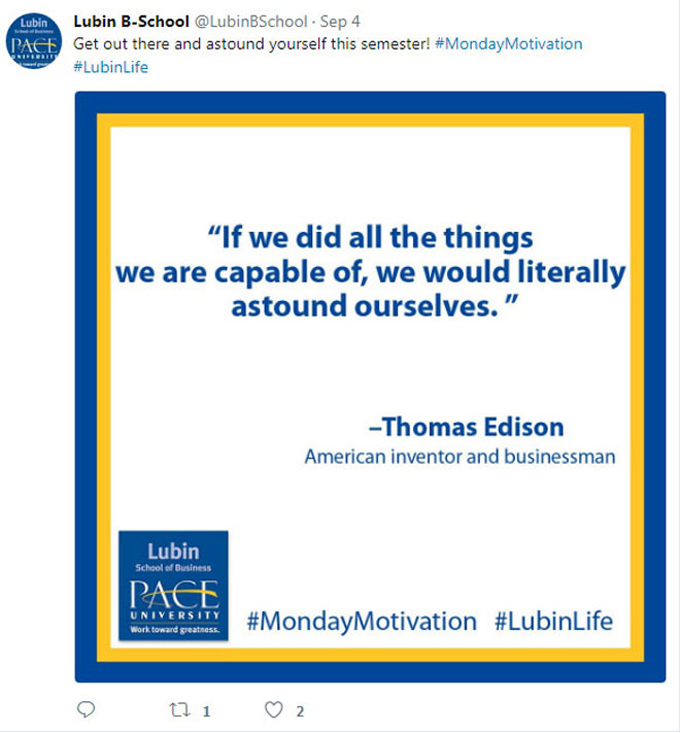 Got News?
What's your #LubinLife story? We want to hear from you about your internships, jobs, exciting hobbies/interests, awards, and/or scholarships! Your #LubinLife story may be featured on our social spaces, website, or even in our #LubinLife newsletter. Contact Matrisha Blyden, staff associate, for more information.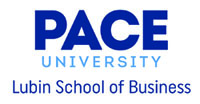 © Pace University
(800) 874-PACE