Class of 2017 Receives Honors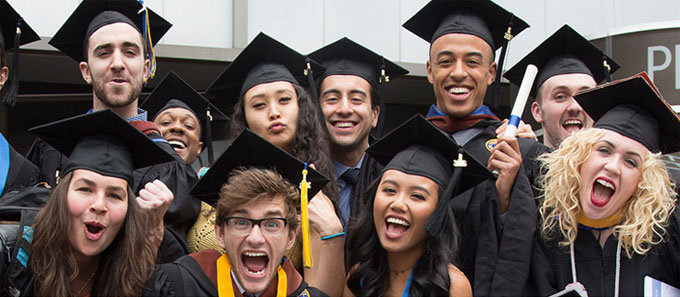 Outstanding doctoral, master's, and baccalaureate students will be honored in New York City and Pleasantville this month at Lubin's Awards and Beta Gamma Sigma Induction Ceremonies. Catherine Anderson, attorney, Giskan Solotaroff & Anderson, LLP, will be honored as the Beta Gamma Sigma Pace chapter honoree on the New York City campus, and Marie Gallagher '80, senior vice president and controller, PepsiCo, Inc., will be honored as the Beta Gamma Sigma Pace chapter honoree on the Pleasantville campus.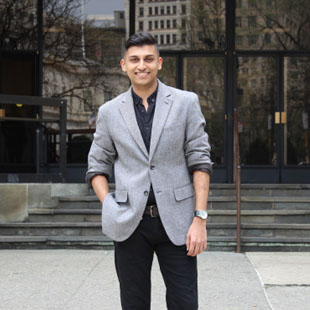 Speaker to Invoke MLK at Commencement
The 2017 New York City campus commencement speaker is business management major Jordan Gonsalves '17. His speech is inspired by Martin Luther King's "Letter From a Birmingham Jail." Jordan would like to leave an everlasting impression on his fellow graduates that they can take with them on life's voyage.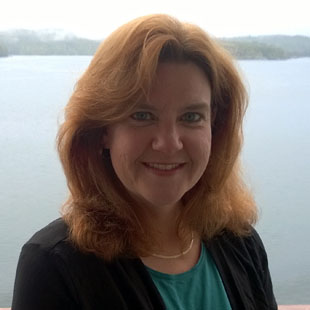 Distinguished Professor
Melissa Cardon, PhD (management and management science), has been awarded the title of Distinguished Professor. This is the highest honor Pace University bestows on a faculty member in recognition of a sustained record of extensive extraordinary research and scholarship, outstanding teaching, and exemplary service to the University, community, and the faculty member's professional field.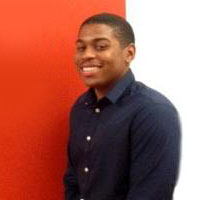 Julian Alston Takes the Pace Path by Storm
Julian Alston '18 took the Pace Path by storm working his way from student government to pitching marketing strategies to Lyft. Interested in technology, bilingual, and a born leader, Julian has combined his passions and strengths by becoming an international management major. At Pace, Julian is encouraged to use his classroom learning in the real world, whether that's via student-led organizations, self-motivated entrepreneurship, or at one of his many internships at Pace. Watch as Julian tells his Pace Path story in this great video.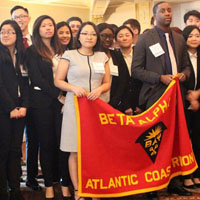 Beta Alpha Psi's Winning Streak Continues
Beta Alpha Psi's Iota Lambda chapter continues to excel! This year, the chapter had the honor of co-hosting the 2017 Beta Alpha Psi Atlantic Coast Regional Meeting where the winners of the "Best Practices" Competition were announced. Iota Lambda won first-place in the Leadership Development category and second in the Strategic Planning category.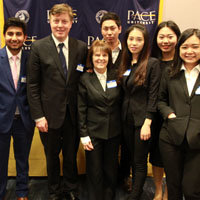 ACCA Student Chapter Promotes Diversity
Pace's chapter of the Association of Chartered Certified Accountants (ACCA) hosted a highly impactful case competition in April on the benefit of diversity in the workplace. Six teams participated in the competition, while six seasoned professionals served as coordinators helping the teams to develop their presentations. The winning team received a cash prize totaling $2,200 and delivered their presentation at the ACCA Annual Meeting this month.
PUMA Wins AMA Award
The Pace University Marketing Association (PUMA-New York City) participated in the Chapter Awards competition at the American Marketing Association's Collegiate Conference in New Orleans, in March. They won the Outstanding Communications Award for their activities during the 2016-17 academic year. The award is in recognition of the chapter's promotional program and internal communications.
Student Success at Lubin
Lubin is all about experiential learning, and our students achieve that through an array of exciting internships and other noteworthy accomplishments. Take a look at some of the students we've featured, and be inspired by their hard work and ambition. Want to see your name, face, and #LubinLife story on our website and social media properties? Share your student success with us. Contact Andrea Carricato, assistant director, Digital and Social Content at acarricato@pace.edu.
What's Your Mantra?
The Thirteenth Annual Pace Pitch Contest was held on April 20. The contest is based on the Elevator Pitch concept popular in the venture capital community. Finalists had three minutes to pitch their ideas to a panel of distinguished judges for a chance to win cash prizes. Teams with winning pitches were Minute Mantra (first place), VAICAM Pi (second place), and Fitness Dynasty (third place).
Mobile App Contest Winners
The Pace Mobile App Design Contest was held on March 24. The contest is based on the popular hackathon, an event in which computer programmers, and others involved in software development, collaborate intensively on software projects. Winning teams included Touch Donation (first place), Look at U (second place), and Give 2 Get (third place).
Field Study Trips and Figueroa Scholarship
Through faculty-led international field study trips, Lubin students will have the opportunity to learn more about global economies. In Fall 2017, students will travel to Brussels, London, and India. In Spring 2018, field study trips will be offered to Brazil, China, Scandinavia, and also a new destination: Poland and the Czech Republic. Scholarships are available to eligible Lubin students through the Figueroa Family Scholarship.
Summer Common Reading
This summer's common reading assigned to Pleasantville's incoming first-year students is the acclaimed This I Believe: Life Sessions, edited by Dan Gediman, John Gregory, and Mary Jo Gediman. The common reading complements this year's theme, "Get Grit: Passion, Perseverance, and Motivation," nicely.
PROGRAM NEWS
ALUMNI NEWS
Annual President's Scholarship and Benefactor Dinner
The 26th Annual President's Scholarship and Benefactor Dinner took place on Wednesday, March 29. Morgan Steadwell '17 was the student speaker. The event served as a celebration of Pace's wonderfully talented students, the visionary leadership of President Stephen J. Friedman, and the generous donations of alumni donors and friends.
Alumni Spotlight: David Berry '82
When David Berry '82 began his studies at Pace, he was already well prepared. Unlike most of his fellow students, Berry had already spent four years in the U.S. Navy. He worked full-time at Pepsi while attending Pace - from which he graduated magna cum laude - and parlayed his military experience in cryptography into studying Information Systems.
AS SEEN ON SOCIAL MEDIA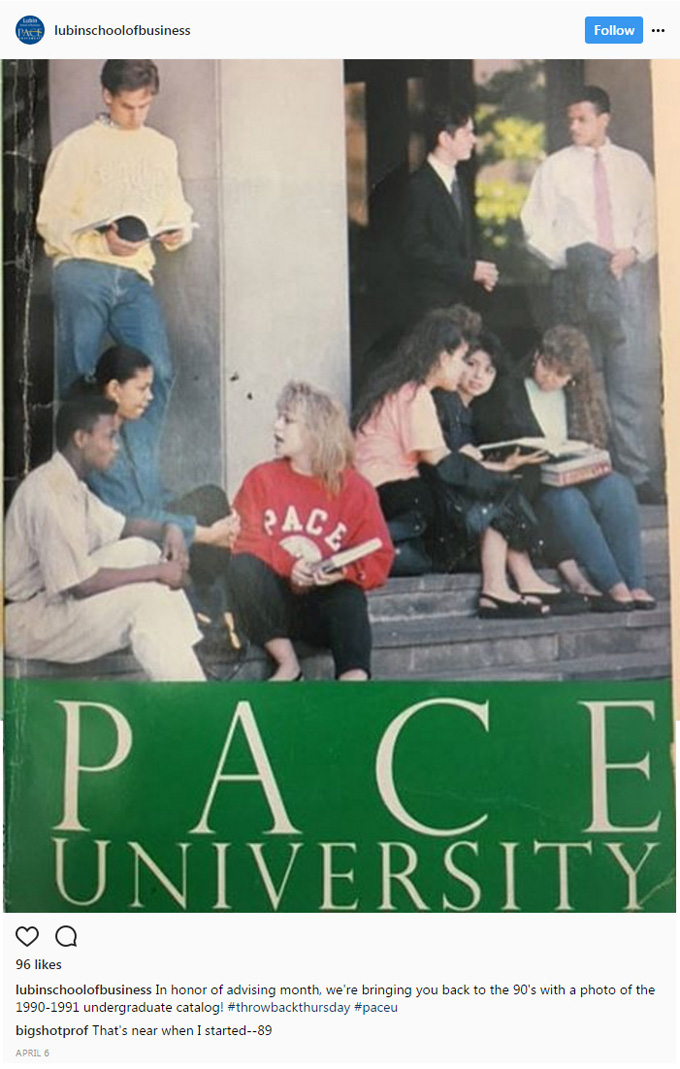 Got News?
What's your #LubinLife story? We want to hear from you about your internships, jobs, exciting hobbies/interests, awards, and/or scholarships! Your #LubinLife story may be featured on our social spaces, website, or even in our #LubinLife newsletter. Contact Matrisha Blyden, staff associate, for more information.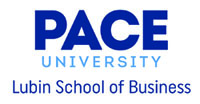 © Pace University
(800) 874-PACE