Message from Dean Neil Braun:
I would like to thank our students, faculty, and staff for all their hard work and flexibility in moving to and sustaining remote learning and working during this challenging time. Pace's leadership continues to do everything possible to ensure we remain a vibrant and healthy community, following the CDC, federal, and state guidelines. Please continue to use the University's coronavirus (COVID-19) website as a resource during this time. We will get through this. Be safe and be well.
Thank you, Dean Braun!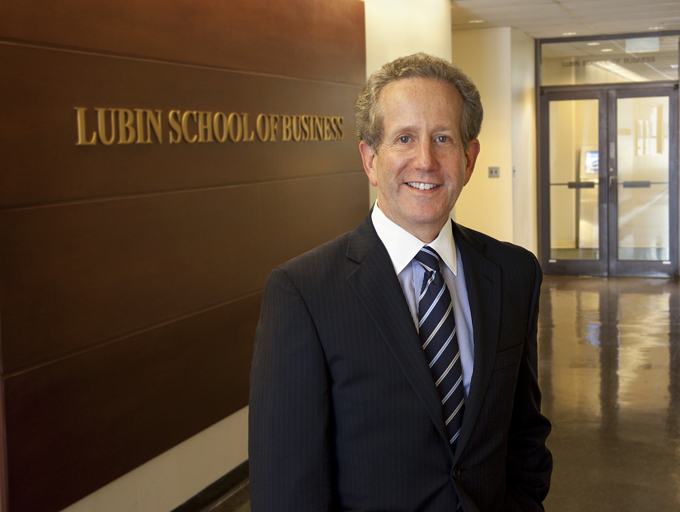 After ten years of serving as Dean of the Lubin School of Business, Neil Braun is stepping down. A former media executive, he is now going back to inventive business endeavors, working on a startup with former colleagues from industry. We thank him for the visionary and innovative leadership he has brought to Lubin this past decade and wish him the best in this new chapter of his life. We also thank him for his inspiring messages filled with encouragement and guidance during the current pandemic. Dean Braun will remain at the helm until the end of the Spring 2020 semester. He will be receiving the distinction of being named "Dean Emeritus" and plans to stay very connected to Lubin and Pace. Watch this video interview by Lubin student leaders on his tenure and his advice for Lubin students.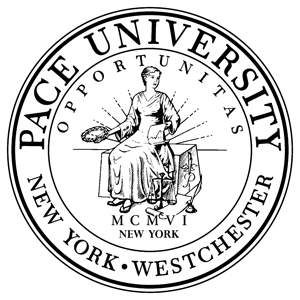 Congratulations Class of 2020!
Congratulations to Lubin's doctoral, master's, and baccalaureate graduates from Pace New York City and Pace Pleasantville. These students have concluded their studies remotely and have done so successfully despite the current challenges. The Class of 2020 will be celebrated with a virtual ceremony on May 20 at 1:00 p.m. Students can join the live ceremony here. During the ceremony, Lubin's administrative and academic leadership will name the highest achieving graduates, acknowledging their academic, co-curricular, and professional accomplishments. We are delighted that the following Lubin graduates will speak at the the ceremony: Heather Farley '20 will deliver the New York City undergraduate speech and Tandieka Johnson '20 will deliver the graduate student speech. Alyssa Chambers '20, who is also a Lubin student, will sing the national anthem. Hats off to the Class of 2020!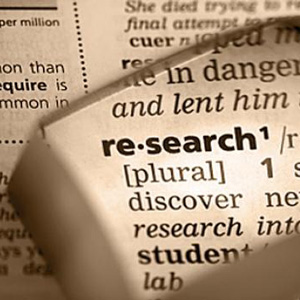 Lubin Business Review
Lubin has just published the third annual issue of Lubin Business Review, featuring abstracts of published research on the theme of operating in a 'VUCA' (Volatile, Uncertain, Complex and Ambiguous) business climate, so that leaders can better understand and manage their new challenges in times of disruption. Though not specifically anticipating the effects of the coronavirus (COVID-19) pandemic, this issue offers timely principles from the perspective of all business disciplines for riding the waves of change to sustainable success.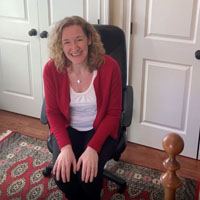 Dr. Kate Richardson's Message to Pace "Boys & Girls"
Now more than ever, it is vital to stay creative and positive within this new normal. Dr. Kate Richardson (Management and Management Science) gave us innovative insight into her daily life teaching remotely, which will definitely brighten anyone's day. Take a look at her video and think "Mister Rogers' Neighborhood." We are hoping other faculty, staff, students, and alumni also have positive messages to share with the Lubin community to encourage one another. Please send videos, quotes, and photos to Ana Donner Gonzalez, assistant director, Digital and Social Content.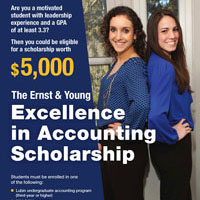 Ernst and Young Scholarships
The Ernst & Young Fund for Excellence in Accounting Education was established by Ernst & Young LLP to promote educational excellence in accounting at Pace University. Through the fund, scholarship awards of $5,000 are given to outstanding Lubin students enrolled in a qualified undergraduate or graduate accounting program. Applications for 2020-2021 are open now and the deadline to apply is September 30. Much success!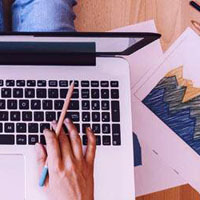 Pace Remote
The Pace community is committed to staying connected during the remote learning period. Student life is continuing over Zoom and social media. Student organizations hosted guest speakers on Instagram Live, online workshops over Zoom, and challenges on TikTok. School leadership also hosted Town Halls to stay in touch and the university offers health and wellness classes, including yoga and Zumba. Overall, the community is remaining a cohesive unit. Find out more about Pace's remote events and initiatives.
Pace Pitch Contest
The Sixteenth Annual Pace Pitch Contest was held virtually in April. This contest is based on the Elevator Pitch concept popular in the venture capital community. The finalists sent in three-minute videos where they pitched their ideas to a panel of distinguished judges for a chance to win cash prizes. This year's winning teams include Surge Systems (first place), GENECSIS (second place), and Green Neighbor (third place). Congratulations to them all!
Student Success
Lubin is all about experiential learning and our students achieve this through an array of exciting internships and other noteworthy accomplishments. Take a look at some of the students we've featured on our communication channels and be inspired by their hard work and ambition. Want to see your name, face, and #LubinLife story on our website and social media properties? Share your success with us. Contact Ana Donner Gonzalez, assistant director, Digital and Social Content.
What's New On the Web?
Have you checked out what's new on www.alumni.pace.edu? We recently gave our site a face lift to enhance and optimize your experience. View a clip of highlights on our Instagram.


Setters Gone Virtual
We've recently launched a new online series: Setters Gone Virtual, featuring cooking to fitness classes, and webinars on wellness featuring Pace faculty experts. You may also enjoy a suite of Pace-themed activities for the entire family!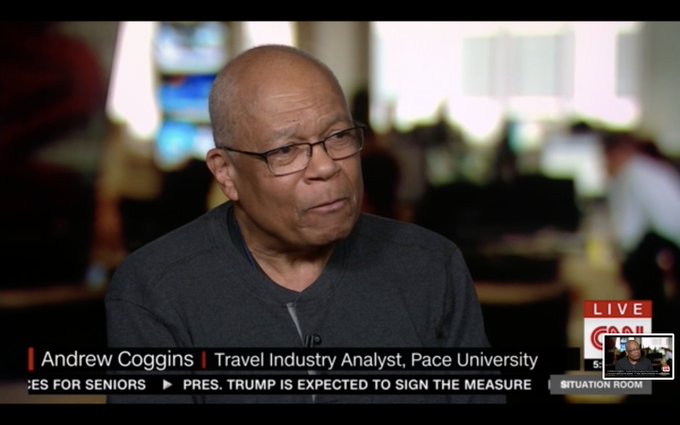 Did you catch Management Professor Andrew Coggins on @CNN last month? He offered his take on how the coronavirus outbreak is affecting the cruising industry. Watch here.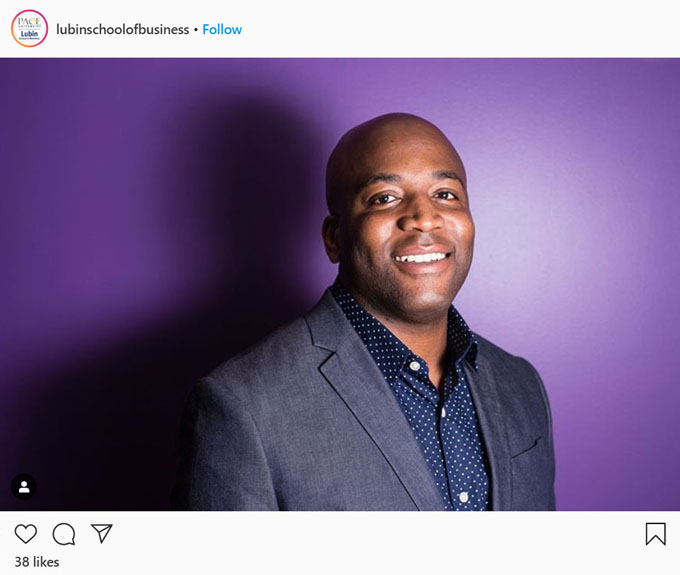 Earlier this week, Ikechi Okoronkwo '13 was named one of @adweek's 2020 Media All-Stars. Okoronkwo graduated from Lubin with an MBA and today, as the Head of Business Intelligence and Analytics at Mindshare, has revolutionized the way in which agencies communicate analytics insights to their clients.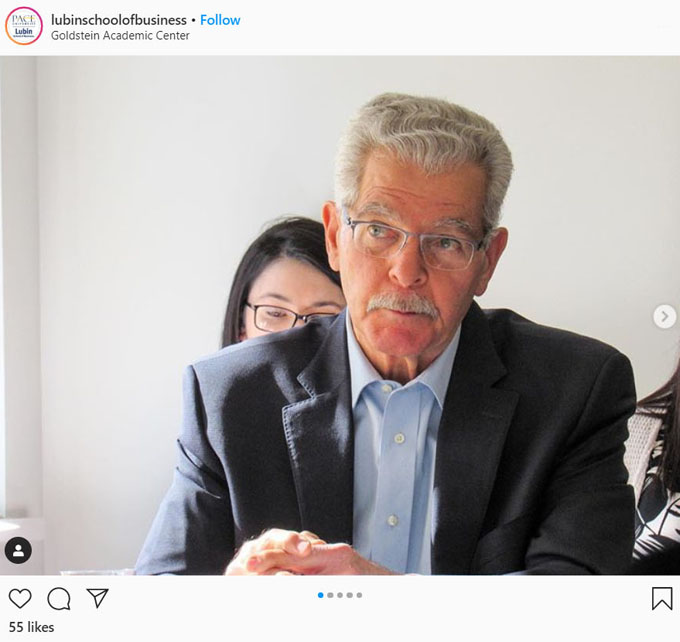 The Conference Room at Goldstein Academic Center was full yesterday during common-hour and it was for a great reason. Bill Nelson, former Chairman and CEO of @hbo and Pace University alumnus visited campus for a talk with students from many different tracks.
Got News?
What's your #LubinLife story? We want to hear from you about your internships, jobs, exciting hobbies/interests, awards, and/or scholarships! Your #LubinLife story may be featured on our social spaces, website, or even in our #LubinLife newsletter. Contact Ana Donner Gonzalez, assistant director, Digital and Social Content, for more information.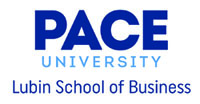 © Pace University
(800) 874-PACE