This is Your Opportunity!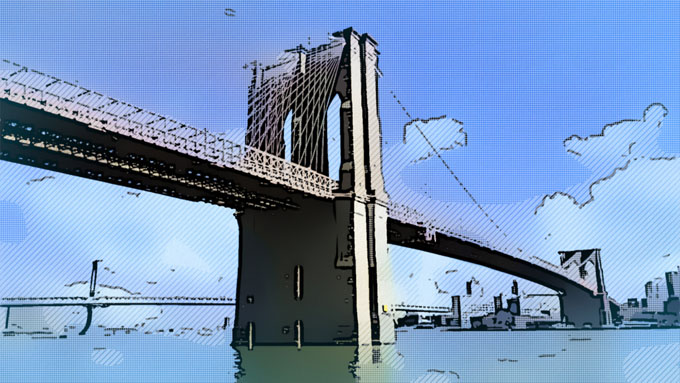 Lubin has produced a new video that touts Pace's New York City campus, which is located in the heart of the Financial District. Iconic Manhattan images are weaved through messaging that conveys the life-changing experiential learning that Lubin offers. Become the best version of you by charting your own path and enrolling at Lubin. This is YOUR opportunity! (Keep an eye out for the Pleasantville version later this year!)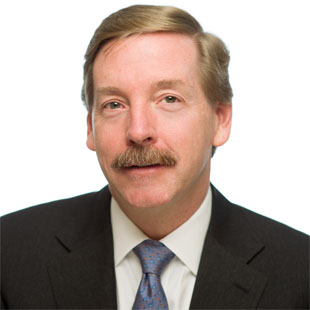 Executive in Residence Bill Janetschek '93
Lubin continues to celebrate the 30th Anniversary of the Executive in Residence program this year. On March 5, William Janetschek, CFO, KKR, will be the Executive in Residence on the New York City Campus. He will be interviewed by Dean Neil Braun. KKR is a leading global investment firm that manages multiple alternative asset classes, including private equity, energy, infrastructure, real estate, credit, and through its strategic partners, hedge funds.
Henry George Distinguished Speaker
Amitai Etzioni, PhD, professor of International Affairs at the George Washington University, will join Lubin's prestigious list of Henry George Distinguished Speakers on April 13. He will discuss Doing Well AND Doing Good in a talk titled "Happiness is the Wrong Metric."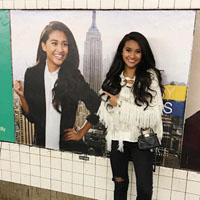 "This is Pace"
Continue to keep an eye out for Pace ads on the subway, the LIRR, Metro-North, and in major media outlets. The "This is Pace" ad campaign is designed to create awareness of Pace's brand values. Through the ads, the university is telling a dynamic and confident story about the success of its students. These stories reflect Pace's heritage and mission of Opportunitas.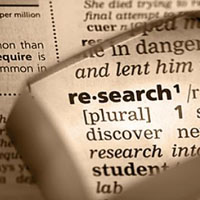 Lubin Business Review
The mission of Lubin Business Review (LBR), the School's new digital publication, is to translate cutting-edge faculty research into practical use for today's business professionals. Each issue of LBR will include extended abstracts of essential 'upshots' of recently published top-tier academic journal articles and scholarly books that have been reoriented toward an applied practitioner audience. Research conducted by select Lubin faculty from different departments will appear in the first issue coming this semester.
Future of Everything Festival
For the first time ever, The Wall Street Journal's (WSJ) Future of Everything Festival is coming to New York City May 8-10. This three-day, one-of-a-kind festival will feature 12 themes, 80+ renowned speakers, innovative demos and exhibits, and experiences throughout New York City. The festival brings together the world's most forward-thinking people who anticipate this event each year because it fuels their ambitions and drives their decision-making. The cost is $350 per session, but Lubin students are eligible to receive one complimentary ticket for the event. Sign up here! Alumni, WSJ is offering Pace alumni 10% off one session on a first-come, first-served basis. Use the code FOEFPACEALUMNI at checkout to redeem the offer.
Forbes 30 Under 30: Spotlight on Two Lubin Alumni
Two Lubin alumni have made it onto Forbes' 30 Under 30 list. Kumesh Aroomoogan '15 and Ashul Vikram Pandey are the cofounders of Accern, a real-time web surveillance platform that monitors 300 million websites, alerting investors on actionable stories about U.S. public companies. Alumnus Asher Levine '10 also appears on the list. He started sewing at a young age and launched his first men's collection as an undergraduate. He has designed custom clothing for a number of celebrities including Lady Gaga, Will.i.am, Taylor Swift, and Whoopi Goldberg. Kudos to Kumesh and Asher on their success!
STEM Queen
Sasha Ariel Alston '19 is an accomplished STEM student on a mission. She is making quite the splash with the publication of her children's book, Sasha Savvy Loves to Code, which Alston wrote to encourage and empower girls to learn how to code. The governor of Arkansas bought 900 copies of her book and distributed it to local school libraries. She is featured in Disney's Dream Big Princess Photography Campaign; she has had eight internships; and she is part of "Google Made With Code" and Snapchat's MyFutureMe Challenge campaign.
Entrepreneurship Lab
The Entrepreneurship Lab (eLab) will host a number of exciting events this semester. The Fifth Annual Entrepreneurs Roundtable, on February 22, is a discussion on how student entrepreneurs should think about identifying entrepreneurial opportunities, creating a new venture, raising capital, building brand awareness, and scaling a business. The Pace Mobile App Design Contest, on March 23, provides participants with an opportunity to create a concept mobile application using any tool or scripting programming language they choose. The Fourteenth Annual Pace Pitch Contest, on April 19, is based on the Elevator Pitch concept popular in the venture capital community. RSVP here!
ALUMNI NEWS
Save the Date for Pace Alumni Days!
Introducing Alumni Days (April 18-20)—three fun-filled days for you to reconnect with your alma mater and your fellow alumni. Join current students in class, take in a Broadway show, visit a New York City landmark, and more! Alumni Days culminates with our annual Alumni Reunion on April 20, featuring a special "Marvin on the Move" session with President Krislov. Stay tuned at www.alumni.pace.edu for more details about Alumni Days, and for the opportunity to catch "Marvin on the Move" in your area this spring!
Sign Up Today to be an Alumni Mentor
As a successful member of the Pace Community, you have the power to inspire, motivate, and support current Pace students. The connections made within the Alumni-Student Mentoring Program help prepare students for a successful future and leave a positive, permanent impact across our campuses.
PROGRAM NEWS
Next Master's in Finance for Professionals Cohort Begins March 8
If you are a professional seeking to distinguish yourself in today's competitive marketplace (think cryptocurrencies and block chain technology) and advance your career, Lubin's Master of Science in Finance for Professionals program is for you. The 12-month, 36-credit MS degree program consists of a hybrid learning model that combines weekend residencies every eight weeks with online study. Classes begin March 8. The GMAT is not required. Visit www.pace.edu/mfp for details, or contact Harriet Fenner, director of Executive Programs, at hfenner@pace.edu, for additional information.
Great Compliance Certification!
The regulatory environment has never been more complex. Lubin's Center for Global Governance, Reporting, and Regulation's (CGBP) Certified Compliance and Regulatory Professional (CCRP®) program addresses critically important proficiencies essential for today's rapidly evolving regulatory environment. A new cycle of the CCRP® program will launch on March 22, with 26 modules that can be completed online and/or in-person. Over 200 industry professionals have taken this certification, and the program is continuously updated for changes in the regulatory environment. For more information, visit the CCRP website or contact Brian Pew, director, CGBP, at ccrp@pace.edu.
AS SEEN ON SOCIAL MEDIA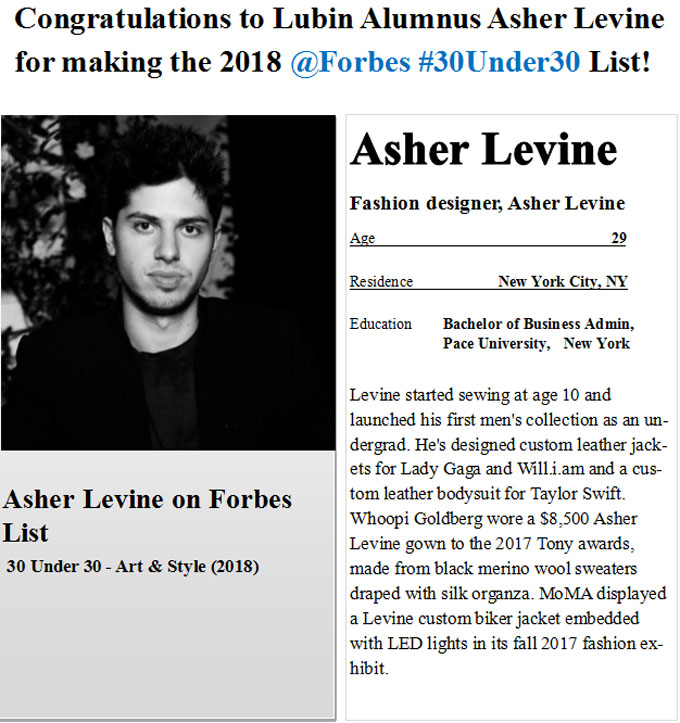 Got News?
What's your #LubinLife story? We want to hear from you about your internships, jobs, exciting hobbies/interests, awards, and/or scholarships! Your #LubinLife story may be featured on our social spaces, website, or even in our #LubinLife newsletter. Contact Matrisha Blyden, staff associate, for more information.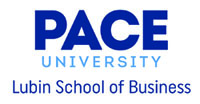 © Pace University
(800) 874-PACE