Joseph Lubin to Visit Pace ... REALLY!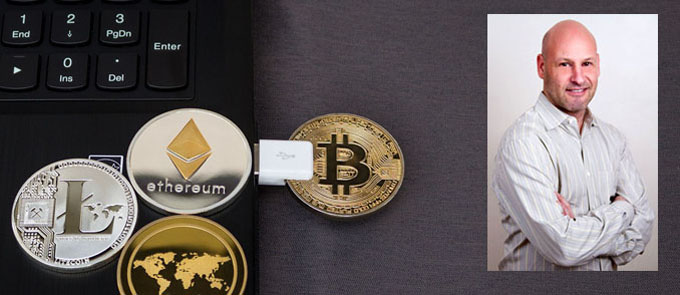 On Tuesday, February 19, Joseph Lubin, co-founder, Ethereum, and founder, ConsenSys, will be visiting the New York City campus. Ethereum is a blockchain computing platform (AND the second largest cryptocurrency after Bitcoin) and ConsenSys is one of the largest and fastest-growing companies in the blockchain technology space. Mr. Lubin will discuss his disruptive vision for the future and challenge us to think about how to remain relevant in this technological age.
Spring 2019 Executives in Residence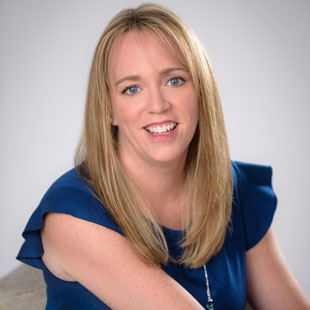 Pleasantville: Heidi Davidson '00
On March 27, Heidi Davidson '00, co-founder, Galvanize Worldwide and BlackBerry's former SVP of Corporate Marketing and SVP of Corporate Communications, will be an Executive in Residence (EIR) on the Pleasantville campus. Ms. Davidson is a marketing and communications executive with more than 20 years of experience helping individuals and companies of all sizes tell their stories. During her visit to campus, she will be interviewed by Dean Braun and will meet with students. We hope you will join us.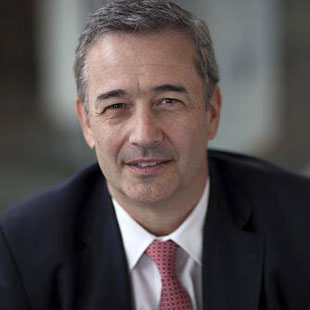 New York City: Chris O'Leary '81
Chris O'Leary '81, partner, Twin Ridge Capital, former EVP and COO, General Mills International, will be an Executive in Residence (EIR) on the New York City campus on April 18. Recently, he was appointed to Tupperware Brands' board of directors. Mr. O'Leary has been a strategic marketing and operations executive for over 40 years and has extensive global leadership experience from his years at General Mills and PepsiCo. During his visit to campus he will be interviewed by Dean Braun and will meet with student leaders.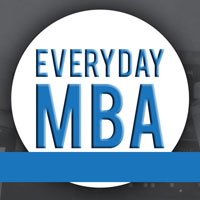 Dean Braun Interviewed On Top Business Podcast
Dean Neil Braun was a guest on Everyday MBA, a top business podcast, this month. Host Kevin Craine and the dean talked about what a business education looks like in today's STEM-driven world. Hear Dean Braun's innovative ideas for the future of higher-education and learn about his experience in the media and entertainment world. Also, listen for the advice he gives students trying to enter the field of business.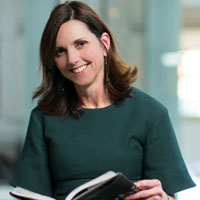 Exec Who Turned Down Steve Jobs, TWICE!
Beth Comstock, former CMO and vice chair, GE, will visit the New York City campus on March 25. She will be signing copies of her latest book, Imagine It Forward: Courage, Creativity and the Power of Change, which was listed recently as one of the best business books by Business Insider. Dean Braun will interview Ms. Comstock, as she will discuss her visionary book and her career path.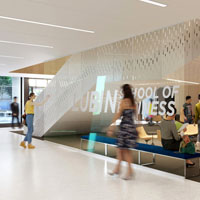 We've Been UPGRADED!
Campus buildings One Pace Plaza and 41 Park Row have undergone extensive modernization and technology upgrades as part of Pace's New York City Master Plan, creating more effective spaces for the university community. University leaders, elected officials, community leaders, along with students and faculty members, participated in a ribbon-cutting ceremony on January 28. The revitalized structures include classrooms, lecture halls, event spaces, and a new Student Union.
Network at the 2019 FUTURE NOW Conference
FUTURE NOW Media Foundation is organizing a conference with the purpose of allowing top students to network with the most influential leaders in the media industry through panel discussions, workshops, keynotes, and breakout sessions. The conference will take place May 29-31 and the scholarship application deadline is March 1. Read more.
Entrepreneurship Lab
The Entrepreneurship Lab (eLab) will host a number of exciting events this semester. The Sixth Annual Entrepreneurs Roundtable, on February 21, will kick off a series of roundtable discussions the lab will host weekly. The discussions will give students an opportunity to hear from entrepreneurs in different industries and in various stages of their businesses. The lab will also host pitch clinics throughout the semester and will give students the opportunity to improve their communication and pitch skills. The Fifteenth Annual Pace Pitch Contest will be on April 18, and students will have the opportunity to put their pitch clinic experience into effect. Roundtable Discussions and Pitch Clinic sessions are limited to ten students and will be facilitated by Professor Bruce Bachenheimer.
NASDAQ Visit
Through the invitation of Lubin alumnus Michael Caramico 84', 93', on November 7, Lubin students visited the NASDAQ Market site. Students were given a tour of the site accompanied by a presentation delivered by Mike, and they were able to ask questions about the company. Attendees were also able to witness the closing bell ceremony.
Lubin Business Review
The second edition of Lubin Business Review (LBR), the school's new digital publication, will be published this spring. The purpose of LBR is to translate cutting-edge faculty research into practical use for today's business professionals. The review will include abstracts of recently published academic journal articles and scholarly books, as well as research conducted by select Lubin faculty from different departments. Stay tuned!
Student Success
Lubin is all about experiential learning and our students achieve this through an array of exciting internships and other noteworthy accomplishments. Take a look at some of the students we've featured on our communication channels and be inspired by their hard work and ambition. Want to see your name, face, and #LubinLife story on our website and social media properties? Share your student success with us. Contact Ana Donner Gonzalez, assistant director, digital and social content.
Field Study Trips
Through faculty-led international field study trips, Lubin students have the opportunity to learn more about global economies. Spring 2019 destinations include two field studies to China (Management/International Business and Accounting) and one to Denmark and Sweden (Marketing). Applications for Fall 2019 Figueroa Family Fund field study scholarships ($2,000) will open on April 1 and close on June 13.
Come to Pace University this Summer!
Get a jump start on the Fall 2019 semester by taking classes in the summer! With over 600 classes being offered, you have the option to study at our amazing campuses in New York and Westchester, or online. Housing is available for students who want to make summer memories in New York while studying. Learn more.
Doctor of Professional Studies Program
The Doctor of Professional Studies (DPS) in Business allows students to continue their full-time careers while developing their conceptual and analytical capabilities through an immersion to the core and cutting-edge literatures in finance, management, and marketing, and a series of research design and publishing tutorial courses. All doctoral courses have both in-class and online components. Besides the comprehensive exam and dissertation, a total of 57 credits need to be completed to satisfy degree requiremements. The program enables graduates to launch a career in academia, research, and consulting. Applications are now being accepted for the Fall 2019 semester, which begins in August.
Spirit of Pace Awards
This year's Spirit of Pace Awards Dinner will honor Anthony R. Pustorino, former Lubin Professor of Accounting, with the Impact Award and the following Lubin School of Business alumni: Ivan G. Seidenberg '81—Lifetime Achievement Award; Mark M. Besca '81—Leaders in Management Award; and Lynda Hullstrung '89—Lubin Alumni Achievement Award. The ceremony will be held at the American Museum of Natural History on Wednesday, June 12. Read more.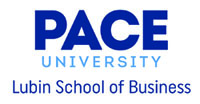 © Pace University
(800) 874-PACE