Message from Dean Lawrence G. Singleton
With the spring semester underway, I am delighted to be in the midst of my second semester as Dean of the Lubin School of Business. It has been a pleasure engaging with all of the school's stakeholders and developing programming and initiatives that meet marketplace demand and align with Lubin's strategic goals and priorities. Although the pandemic has changed our lives in unforeseen ways, we have managed to move forward in the face of adversity. In this issue of #LubinLife, I am delighted to share with you some terrific developments taking place. I would like to call special attention to a stellar achievement. Lubin has successfully maintained its prestigious dual accreditation in business and accounting from AACSB International. Read more about this phenomenal accomplishment and all of the other major developments and events taking place at our business school.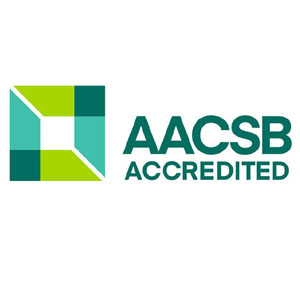 Accreditation Accolades
Lubin has successfully maintained its dual accreditation for both business and accounting by AACSB International - The Association to Advance Collegiate Schools of Business. Fewer than 2% of business schools in the world offering business degree programs have this elite dual accreditation for both business and accounting. Dean Singleton has remarked, "Earning the distinction of dual AACSB accreditation reflects a business institution's commitment to the highest standards of excellence." This achievement speaks to the quality of a Lubin education and the dedication of stakeholders to Lubin's strategic goals and mission.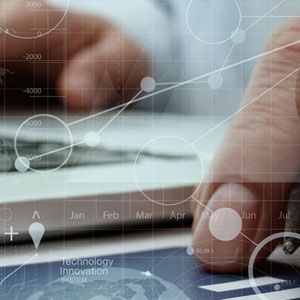 Lubin STEM Programs Meet Market Demand
Did you know that Lubin offers ten programs and two combined degrees with federal STEM (Science, Technology, Engineering, and Math) designation? These programs help students gain technical skills that are in high demand with employers. Analytics, accounting technologies, digital marketing, information systems, social media, and mobile marketing are just a few of the STEM disciplines in Lubin's degree programs.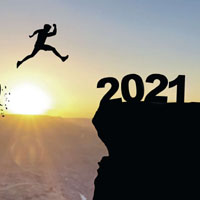 21 Tips for 2021
With what seems like an unrelenting pandemic, it is understandable why many feel adrift. Here are 21 tips for 2021 that may help to put things in perspective and provide guidance and insight on moving forward to accomplish your goals. Take from them what you need and soar to higher heights or pass them along to anyone you think could benefit from the messages imparted. Here's to hoping you get what you want and need in 2021!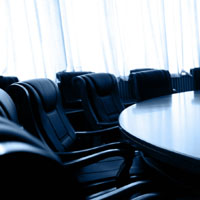 Dean's Roundtable
The Dean's Roundtable event series continues to provide valuable active learning opportunities for students. This semester, Dean Singleton is leading conversations with accomplished alumni from many industries including finance, retail, entertainment, and more. Read more about the program and upcoming events here.
SGA Interviews Dean Singleton
Student Government Association representatives from our New York City and Pleasantville campuses sat down virtually with Dean Singleton to talk about his first few months as Dean of Lubin and his vision for the future. Hear the Dean's goals for Lubin, employment advice for students, and more!
Still OPEN for Business—A NEW and IMPROVED Lubin
Pace is embarking on the second phase of the master plan, which will rebuild floors four, five, and six of One Pace Plaza West on the New York City campus. So, Lubin is on the move to other Pace sites with some offices working remotely. We remain "open for business" and will back in our new offices and modern classrooms in time for the Fall 2021 semester.
Events at the Entrepreneurship Lab
The Entrepreneurship Lab (eLab) is hosting a series of exciting events to promote student entrepreneurship. The Mobile App Design Competition on March 5 is based on the popular hackathon concept. The 17th Annual Pace Pitch Competition on April 22 is based on the elevator pitch concept where contestants have three minutes to pitch their ideas for a chance to win cash prizes. The 18th Annual Business Plan competition on May 14 offers a chance to win cash prizes for business and social venture plans. The eLab also serves as a hub for several student groups who meet weekly to work on various activities and projects, including real estate, 3D printing, tech ventures, video, social media app production, cosmetology, and more.
Student Success Profile - Nina Conticello
As the first-ever Account Management Intern at ViacomCBS, Nina Conticello has had some unforgettable experiences that are setting her up for success in her career. Nina is a transfer student who has made sure not to leave any opportunities on the table. Learn more about Nina and see more of our Student Success stories. Share your #LubinLife story with our community. Contact Ana Donner Gonzalez, assistant director, Digital and Social Content.
Inside Professor Green's Classroom
Professor Claudia Green, director of Lubin's Hospitality and Tourism Management Program, was faced with a challenge as she prepared to teach her civic engagement and public values course remotely during the Fall 2020 semester. How would the class build a community project when the students were located around the world? The solution: Use Google Earth and open-source mapping tools to create a database of COVID-19 friendly tourism activities worldwide. Watch the video here.
BBA in Digital Marketing
Lubin's newly launched BBA in Digital Marketing allows students to tailor their degree to specialized interests in web authoring, cybersecurity, design thinking, and/or emerging technologies. This program is among Lubin's ten different programs that have federal STEM designation.
NEW Combined BBA/JD Program
Lubin and Pace University's Haub School of Law have launched a new combined BBA/JD degree program with a closely integrated course of study in both law and business administration. Students seeking legal careers working with corporations, non-profits, and government will benefit from learning the language and operations of business. This accelerated program will prepare students for a law career in just six years, faster than pursuing the two degrees separately.
Setters Gone Virtual
2021 is full of new opportunities to connect with Pace and your alumni network during our Setters Gone Virtual online event series. Head back to class with Pace professors, attend an upcoming career-focused workshop, take a fitness class with Pace Athletics, or tune into our Women's History Month special events brought to you by the Pace Alumnae Engagement Committee to learn about the Shecession and more! View the current listing.
Alumni Affinity Communities
Are you looking for Pace alumni who share your interests? Do you want to reconnect with student groups or organizations that you were involved with as a student? Are you in search of alumni to collaborate with professionally? Pace Alumni Affinity Communities are a great way to connect and grow your love of Pace. Enjoy the benefits of networking opportunities, community-building, information and resource sharing, and professional and personal development.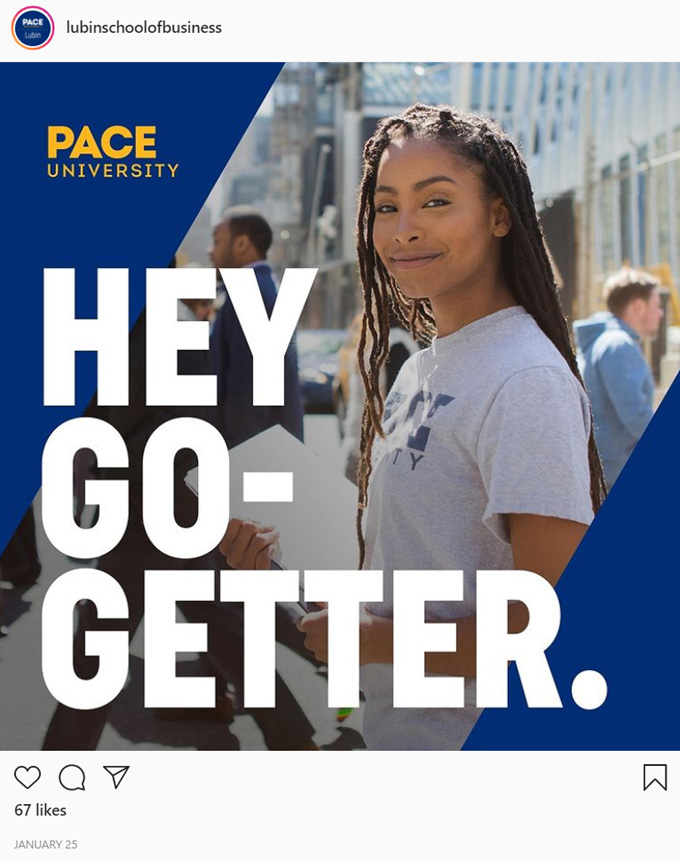 You won't find any laurel resters, easy way outers, or sit by and watchers at Pace. Career, community, out in the world—no matter where you look we're there making things happen. Cause that's what #PaceGoGetters do. What are you looking forward to this semester?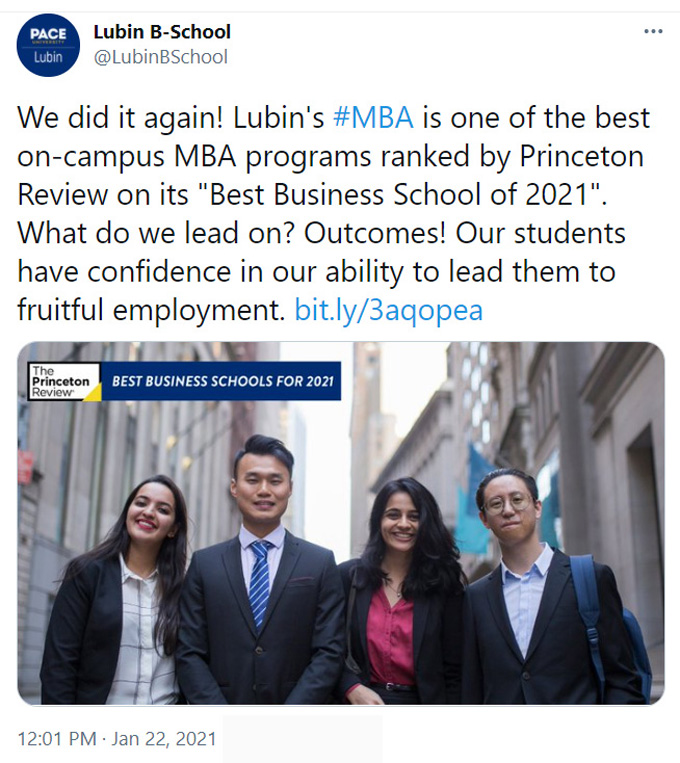 Got News?
What's your #LubinLife story? We want to hear from you about your internships, jobs, exciting hobbies/interests, awards, and/or scholarships! Your #LubinLife story may be featured on our social spaces, website, or even in our #LubinLife newsletter. Contact Ana Donner Gonzalez, assistant director, Digital and Social Content, for more information.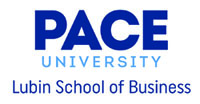 © Pace University
(800) 874-PACE