Class of 2022 Receives Awards and Honors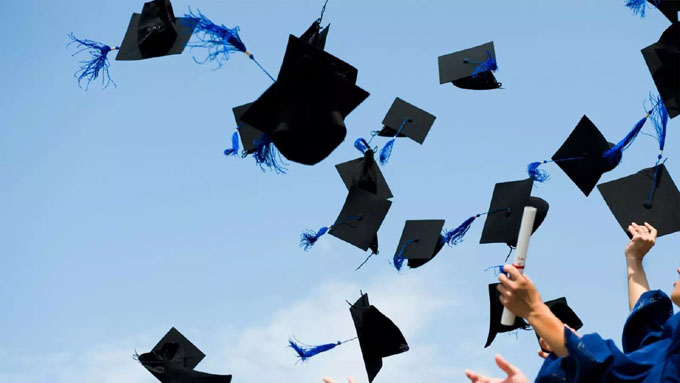 Outstanding doctoral, master's, and baccalaureate students will be honored in New York City and Pleasantville at Lubin's Awards Ceremonies, which occur a few days before commencement. During these ceremonies, Lubin's administrative and academic leadership present the highest achieving graduates with awards acknowledging their academic, co-curricular, and professional accomplishments. During commencement on Monday, May 16, Pace's Class of 2022, and the classes of 2020 and 2021, will be celebrated in recognition of reaching such a significant milestone in their lives. Congratulations, graduates!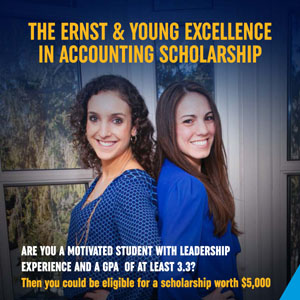 EY Scholarships
The Ernst & Young Fund for Excellence in Accounting Education was established by Ernst & Young LLP to promote educational excellence in accounting at Pace University. Through the fund, scholarship awards of $5,000 are given to outstanding students of the Lubin School of Business enrolled in a qualified undergraduate or graduate accounting program. Applications for 2022-2023 are open now and the deadline is Monday, May 16. Good luck!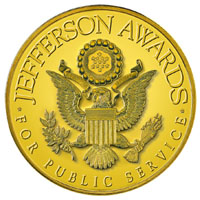 All For a Good Cause
Join us in congratulating Lubin students Ja'Rette Mungin '22 and Jessica Shah '22 on being recognized as 2021-2022 Jefferson Award Bronze Medal winners. Jefferson Awards are the most prestigious celebration of public service. The award's mission is to encourage and honor individuals for their achievements and contributions in public and community service. Winners are committed to strengthening the spirit of volunteering and community service in local communities.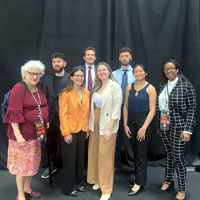 Sales Team's Winning Streak
Kennesaw State University's National Collegiate Sales Competition (NCSC) Interscholastic Sales Tournament, the largest national collegiate sales competition in the country, was a victorious battleground for the Lubin Sales Team led by Leah Gaffney '22 and Ethan Gutzlaff '23, their faculty advisors Professors Deborah Fain and Harvey Markovitz, and former captain Mariama Diallo '20. Trained in professional sales, the team successfully competed against 69 participating schools. Internship and job interview offers were also extended to members of the team.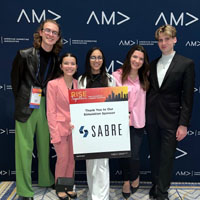 Winning! American Marketing Association
Our student chapter of the American Marketing Association (AMA) competed at the 2022 AMA International Collegiate Conference and outdid themselves by winning numerous awards. Here are the chapter's achievements: 2nd Place in the SABRE Sustainability Business Simulation, 1st Place in Chapter Exhibit: Communication of Activities, 2nd Place in Student's Choice for Chapter Exhibit, Outstanding Marketing Week, Outstanding Chapter Plan/Annual Report, Regional Conference Recognition, and Leah Gaffney '22 was recognized as a Perfect Pitch Finalist. This three-day conference undoubtedly brought out the champions at Pace.
From Japan to New York City to Barcelona
Aishna Kumar '22 is a Pforzheimer Honors College student and BBA in Digital Marketing major with diverse international experience. Originally from Japan, she moved to New York City to attend Pace. As a sophomore, she spent a semester studying in Barcelona, and in her junior year, she landed her dream internship at Nike in Tokyo. Aishna seized every opportunity available to her. See how her perseverance has paid off.
Student Managed Investment Portfolio
Lubin's Student Managed Investment Portfolio (SMIP) students placed 2nd in the Undergraduate Core Portfolio competition at Quinnipiac University's 2022 GAME Forum. For the 2020-2021 reporting period, the SMIP was up 30.14%, which compares favorably to the S&P 500's gain for this period.
In Remembrance: Vijay Mansukhani
We mourn the loss of Lubin MBA student Vijay Mansukhani. Vijay was a loving son, friend, and scholar. Professor Aron Gottesman, PhD, had Vijay in one of his courses and said he was "one of the most enthusiastic students" he had ever taught. The Lubin School of Business extends heartfelt condolences to Vijay's family and friends. He will be missed by the Pace Community.
Remembering Tandieka Stephens
DeClemente '20
Guyanese Girl in Transition: Stories of Love, Hope, Faith, Fight, and Survival, a book posthumously published about the late Lubin alumna Tandieka Stephens DeClemente '20, symbolizes that with hard work and determination anything can be achieved. Tandieka's husband, Michael DeClemente, finished writing the book. He has said that Tandieka's life story demonstrates "the American dream is truly not dead and is for the taking by anyone willing to take it!" Excerpts from the book detail how Tandieka lived life boldly and enthusiastically; she was the embodiment of a go-getter.
The Language and Culture of Finance
We interviewed Professor Aron Gottesman, PhD, about his teaching, research, and professional journey. During the interview, Professor Gottesman discussed the role of research in decision-making, the advantages of Pace's close proximity to the Financial District, and his approach to teaching students from a variety of backgrounds how to make their learning experiences meaningful.
Marketing For a Mobile World
We sat down for Q&A with Professor Randi L. Priluck, PhD, an expert in social media and mobile marketing. She talked about getting her first iPhone and realizing that businesses would need to view marketing "through a different lens." Her foresight motivated her to help launch the MS in Social Media and Mobile Marketing program. Learn about how her students researched their target markets and planned social media marketing strategies to build thought leadership positioning for brands.
Navigating Life and Work
"My teaching style is relatively laid-back with a heavy focus on learning versus grades. I work hard to ensure my students learn and successfully complete the course," says Professor Andrew Coggins, PhD, in our latest Faculty Spotlight. Professor Coggins is an internationally known cruise expert and a retired US Navy Commander. Read more about Professor Coggins' unique teaching style and the global journey that led him to the Lubin School of Business.
Reunion
Join the Pace University Alumni Association as they welcome alumni back to the New York City Campus for Reunion 2022 on Thursday, June 2. Milestone class years ending in 2s and 7s will be honored. Secure your tickets ahead of the event and look forward to reconnecting and catching up!
Spirit of Pace Awards Dinner
This year's Spirit of Pace Awards Dinner will honor Donna Murphy '82 with the Leaders in Management Award and the following alumni and guests: Ashu Rathor '01 - Lubin Alumni Achievement Award; Barry M. Gosin - Lifetime Achievement Award; and Susan S. Wallach - Impact Award. The ceremony will be held at Cipriani 42nd Street on Thursday, June 9.
Lubin Women Ahead of the Game
From the entertainment industry of professional teams to the world's largest youth league, Lubin alumnae are leveraging their business degrees to forge exciting careers in the world of sports. These rising professionals include Jillian Lewandoski '21, production assistant at Madison Square Garden (MSG) Networks; Tenaya McDaniel '19, employee programs lead at the National Basketball Association (NBA); and Taigen Tebbs '14, licensing manager at Little League International.
Student Success
Lubin is all about experiential learning and our students achieve this through an array of exciting internships and other noteworthy accomplishments. Take a look at some of the students we've featured on our communication channels and be inspired by their hard work and ambition. Want to see your name, face, and #LubinLife story on our website and social media properties? Share your student success with us. Contact Sophia Perricone, assistant director, Digital/Social Content.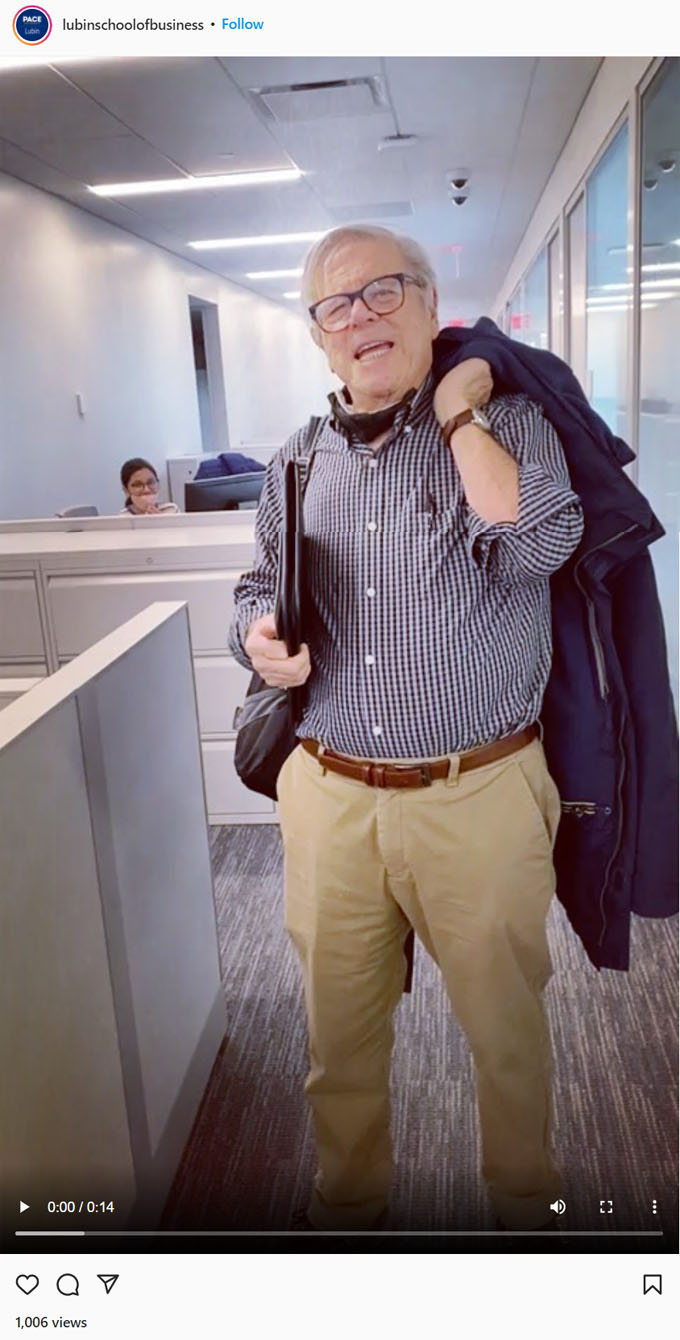 We Are the Champions! The Lubin Sales Team won first and second place in the tournament held at the RMU (Robert Morris University) in Pittsburgh. Last week the team was victorious in Kennesaw State University's "National Collegiate Sales Competition" and last month at the South Florida University "Selling with Bulls" tournament.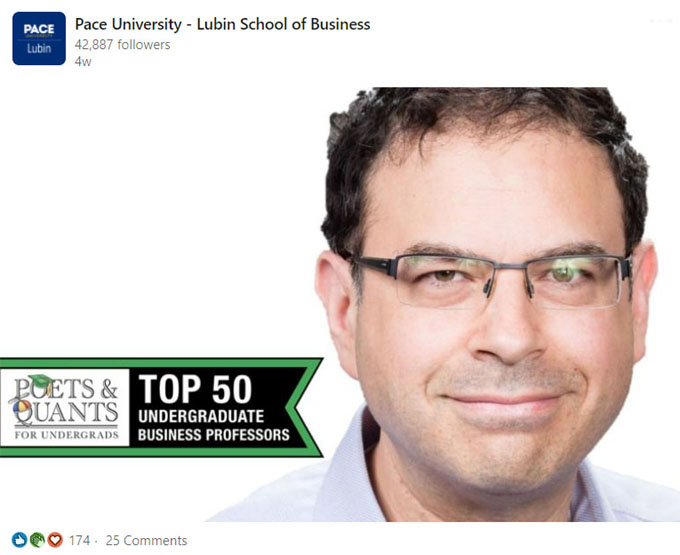 Congratulations to Lubin's very own Professor Aron Gottesman for being named a Top 50 Undergraduate Professor by Poets and Quants! Here at Lubin, he is a Professor of Finance and is the Chair of the Department of Finance and Economics. Professor Gottesman has also published more than 30 articles and books. To read Professor Gottesman's full recognition visit https://lnkd.in/g9xekvij.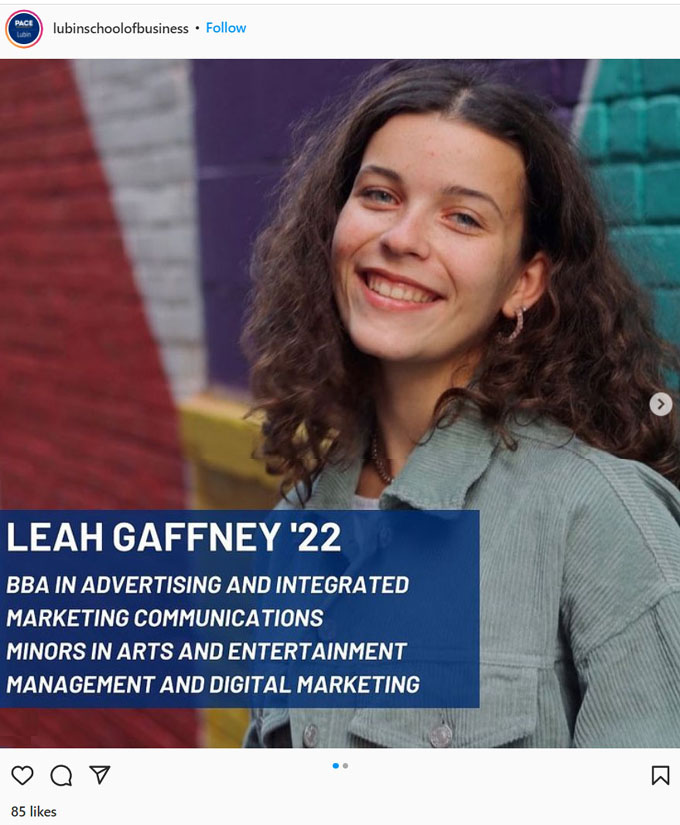 Leah Gaffney '22 is taking advantage of everything Lubin offers. From exploring not one, but two minors to joining the Lubin Sales Team, Brand Marketing Team, and American Marketing Association, this #PaceGoGetter is now preparing to graduate in just three years.
Got News?
What's your #LubinLife story? We want to hear from you about your internships, jobs, exciting hobbies/interests, awards, and/or scholarships! Your #LubinLife story may be featured on our social spaces, website, or even in our #LubinLife newsletter. Contact Sophia Perricone, assistant director, Digital/Social Content.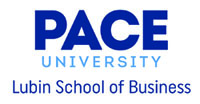 © Pace University
(800) 874-PACE