Message from the Dean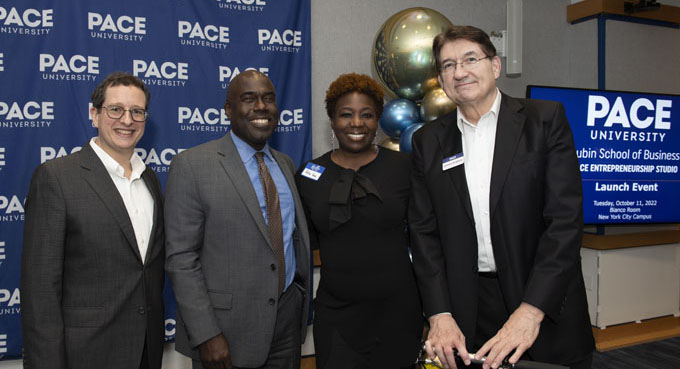 The Fall 2022 semester has gotten off to an excellent start! As such, I am thrilled to announce this year's newest faculty-scholars: Dale Goldstein and Lindamarie Werntz Coatman. They both believe in our mission and are eager to engage with our community and motivate Lubin students to be future business professionals. I would also like to announce that Pace University and AnD Ventures launched the new Pace Entrepreneurship Studio (PES) on October 11. PES is headquartered at the Lubin School of Business and serves as a hub for cultivating and supporting entrepreneurship and innovation. The Studio's focus is on providing student, alumni, and faculty entrepreneurs with the tools they will need to build successful companies. In this issue, read more about PES and the wonderful things taking place at Lubin.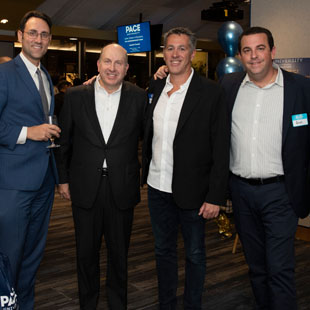 Launch of the NEW Pace Entrepreneurship Studio
The Pace Entrepreneurship Studio (PES) connects student, alumni, and faculty entrepreneurs to international leaders and business professionals to facilitate the development and evolution of their startups. By offering a customized roadmap and open workspace to entrepreneurs, coupled with business workshops and access to resources and funding, PES provides strategic tools and pathways to transform entrepreneurial ventures into successful companies. Interested? Apply here!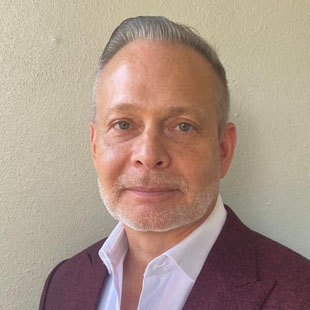 Toys in a SNAP!
On November 7, Ricardo Venegas '88, managing director and founder, SNAP Global Solutions, will be Lubin's Executive in Residence. SNAP has created a wide network of business relationships within the toy and entertainment industry. From Disney to DreamWorks, Hasbro to Mattel, SNAP has brought to market fun, quality, and competitively priced products.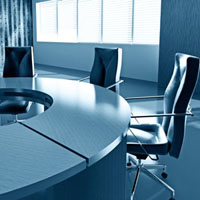 Dean's Roundtable
With the fall semester comes the return of our virtual Dean's Roundtable event series, which connects students with diverse alumni and provides valuable insight into several industries including finance, tech, beauty and cosmetics, marketing, and other fields.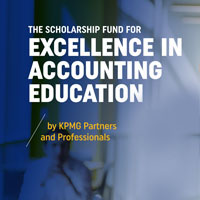 Apply for the KMPG Scholarship!
A Scholarship Fund for Excellence in Accounting Education has been established by KPMG Partners and Professionals to promote educational excellence in accounting at Lubin. Scholarship awards in the amount of $5,000 will be given to outstanding students enrolled in a qualified accounting program. Apply and see if you qualify!
Are you Listening? NEW Podcast
The Lubin Link podcast, which features alumni from various industries, was recently launched. Hear how guests went from go-getting Lubin students to successful entrepreneurs, social media mavens, directors, CEOs, and more.
Small Business Development Center
Pace University's Small Business Development Center (SBDC) provides in-depth and confidential 1:1 business advisement to help small business owners and aspiring entrepreneurs grow or launch their business ventures—at no cost. Contact the SBDC to learn more about their offerings and to arrange a meeting with a business advisor.
Carpe Diem! Joe Esner '24
Joe Esner '24, a BBA/MBA in Public Accounting student, is focused on finding and capitalizing on opportunities that will make his dreams come true. Next to landing a highly-coveted internship at Deloitte, he was one of only 250 students nationwide selected for a prestigious accounting scholarship. See how Joe is turning his dreams into reality.
Give Your Career a Boost!
Want to advance your career despite your busy schedule? Lubin's online programs are a convenient and flexible way to boost your skills, refresh your business knowledge, and elevate your resume.
Professor Paul Kurnit and Professor Panos Caperonis, two of Lubin's treasured faculty members, passed away during the summer of 2022. Their presence is dearly missed, but we continue to cherish their contributions to Lubin and Pace.
Two new groups have been added to our Alumni Association. The Black Alumni Group has been created to foster community by providing opportunities to build strong personal and professional networks for Black alumni and students; the Pace Pride Alumni Network serves as a platform and voice for LGBTQIA+ alumni to connect to the community within the University.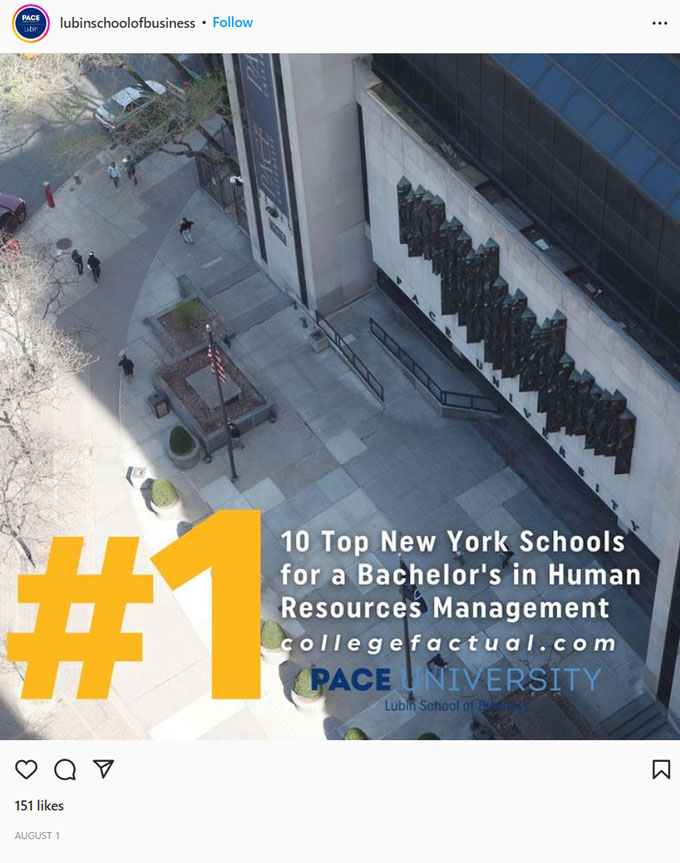 Have you heard the news? Pace University was ranked #1 on College Factual's 2022 list of the 10 Top New York Schools for a Bachelor's in Human Resources Management.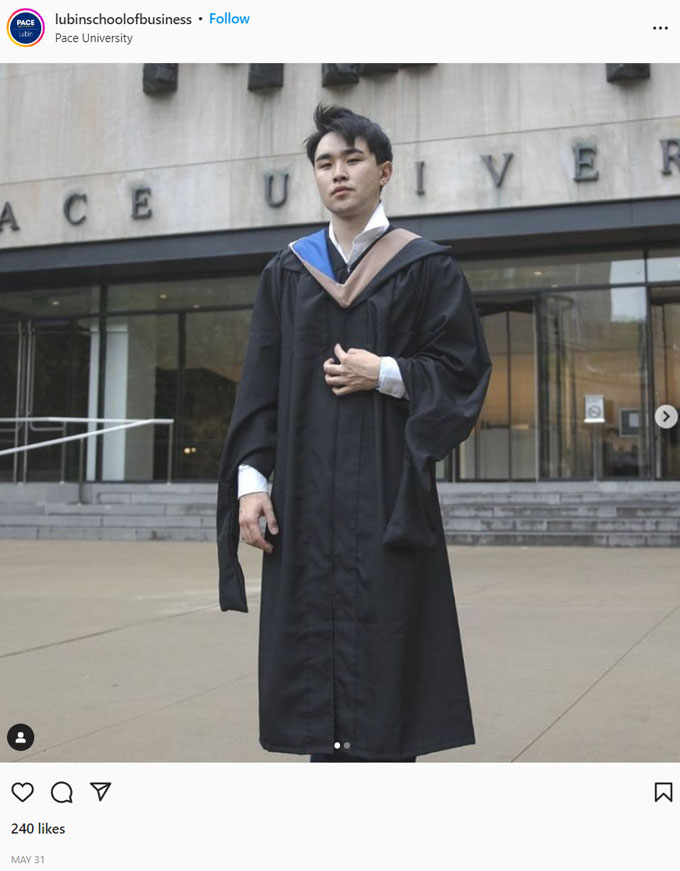 Recent Lubin graduate JiShun (Giulio) Zhou '22 was featured in World Journal, the largest Chinese newspaper in the United States.
Got News?
Tell us your #LubinLife story. We want to hear about your internships, jobs, businesses YOU started, exciting hobbies, awards, scholarships, and more to feature them on our social spaces and website. Contact Sophia Perricone, assistant director, Digital/Social Content.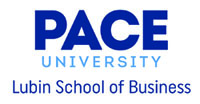 © Pace University
(800) 874-PACE